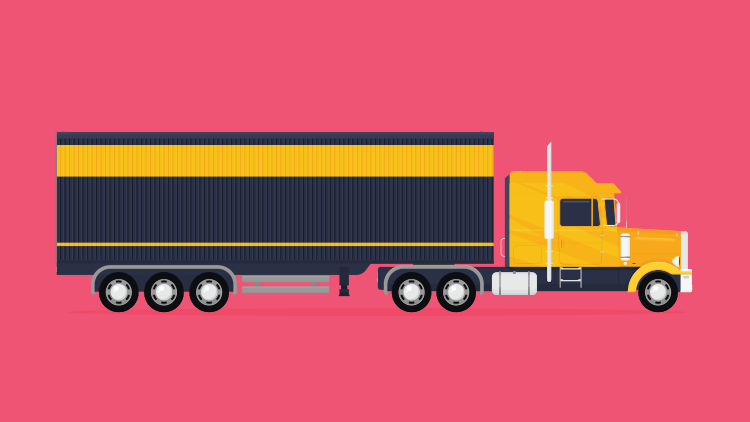 Long-haul truckers and others who own heavy highway motor vehicles are running out of time to file their federal highway use tax return by August 31.
The heavy vehicle use tax is levied on vehicles with a taxable gross weight of 55,000 pounds or more that operate on public highways. Tuesday, August 31, is the deadline to file and pay.
Taxpayers who own 25 or more taxed vehicles are required to e-file their Form 2290 returns. All others are advised by the IRS to e-file as well, since that is the fastest and easiest method.
Check the Trucking Tax Center for the latest filing requirements and other information.
Details are Important for Filing Successfully
Before filing Form 2290 for the heavy vehicle use tax, taxpayers first need to gather their information:
Remember that an Employer Identification Number (EIN) is required. Taxpayers cannot use their Social Security number. Anyone who doesn't have an EIN, however, can apply for one online. Taxpayers should use the same name on their Form 2290 as was assigned to them with their EIN. The name control on Form 2290 must match their EIN.
Taxpayers will need the vehicle identification number (VIN) of each vehicle being listed.
Taxable gross weight of each vehicle. Filers can use the table on page 2 of the Form 2290 to calculate their tax for vehicles based on each vehicle's weight.
Taxpayers can file Form 2290 in one of two ways.
As mentioned, e-filing offers faster processing. The IRS provides a watermarked Form 2290 Schedule 1 to taxpayers within minutes of receiving the e-filed return. By contrast, taxpayers who filed paper Forms 2290 could wait as long as six weeks before getting their Schedule 1 in the mail.
Although slower, paper filing remains an option for taxpayers. Once the paper Form 2290 is complete, it is mailed to the IRS. Filers should refer to the Form 2290 instructions for the correct mailing address.
Taxpayers also have options on methods to pay the heavy vehicle use tax. These include:
Internal Revenue Service
P.O. Box 932500
Louisville, KY 40293-2500
Some taxpayers may not be sure their vehicle qualifies for the heavy highway vehicle use tax or not. They can use the Do I Need to Pay the Heavy Highway Vehicle Use Tax? tool to find out. The tool uses a series of questions to determine if the taxpayer is required to pay the use tax.
Source: Truckers must pay heavy highway vehicle use tax by August 31