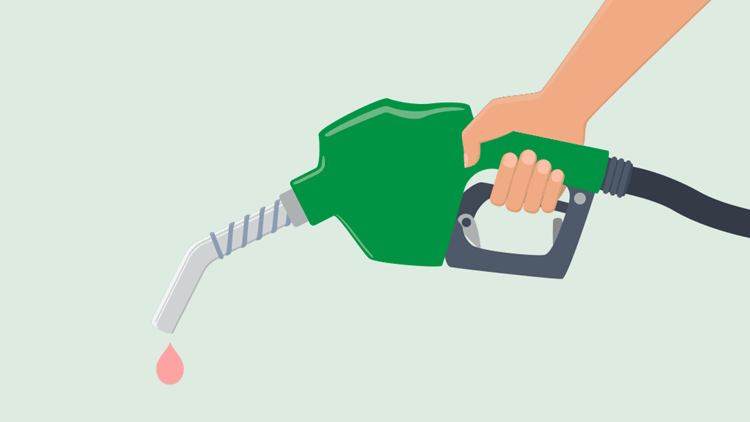 To help compensate for a shortage of diesel fuel in the wake of Hurricane Ida in Louisiana, the Internal Revenue Service has extended its relief measures basically allowing dyed diesel fuel to be temporarily sold and used for highway purposes.
This latest announcement extends the IRS relief, originally provided in IR-2021-176, through Sept. 30, 2021.
How does the dyed diesel fuel relief work?
In its original relief announcement on September 1, the IRS said it would not penalize taxpayers when dyed diesel fuel is sold for highway purposes or when it's used on the highway during the period covered by the relief measure.
Dyed diesel fuel isn't normally taxed since it's intended for uses such as farming, home heating, and municipal bus fuel, which are exempt from excise taxes. The relief package temporarily allows road use of dyed diesel without penalty, as long as the seller or vehicle operator pays excise tax of 24.4 cents per gallon normally assessed to regular undyed fuel.
For details on reporting and paying excise tax, see IRS Publication 510, Excise Taxes.
Where is the dyed diesel fuel relief available?
The diesel fuel relief is available to taxpayers in these Louisiana parishes:
Acadia
Allen
Ascension
Assumption
Avoyelles
Beauregard
Calcasieu
Cameron
East Baton Rouge
East Feliciana
Evangeline
Iberia
Iberville
Jefferson
Jefferson Davis
Lafayette
Lafourche
Livingston
Orleans
Plaquemines
Pointe Coupee
Rapides
St. Bernard
St. Charles
St. Helena
St. James
St. John the Baptist
St. Landry
St. Martin
St. Mary
St. Tammany
Tangipahoa
Terrebonne
Vermilion
Vernon
Washington
West Baton Rouge
West Feliciana
For some Louisiana parishes, Tropical Storm Nicholas only added to the problems created by Hurricane Ida. So, the IRS has added the parishes of Acadia, Allen, Avoyelles, Beauregard, Calcasieu, Cameron, Evangeline, Jefferson Davis, Lafayette, Rapides, St. Landry, Vermilion, and Vernon parishes to the diesel fuel relief list covered by IR-2021-176.
Like the main list, the relief period for the additional parishes now spans from August 29 to September 30.
It should be noted, however, that the diesel fuel relief measure does not allow the road use of fuel that doesn't comply with EPA regulations. Adulterated fuels—such as diesel with sulfur content above 15 parts-per-million—cannot be legally used in highway vehicles.
Source: IR-2021-187